The Art Gallery at the Edge of Iceland
Stuck in Iceland, 6 years ago
3 min

read
197
One of the strangest places in Iceland can be found in the remote valley of Selárdalur in  the Westfjords (the extreme North West of Iceland).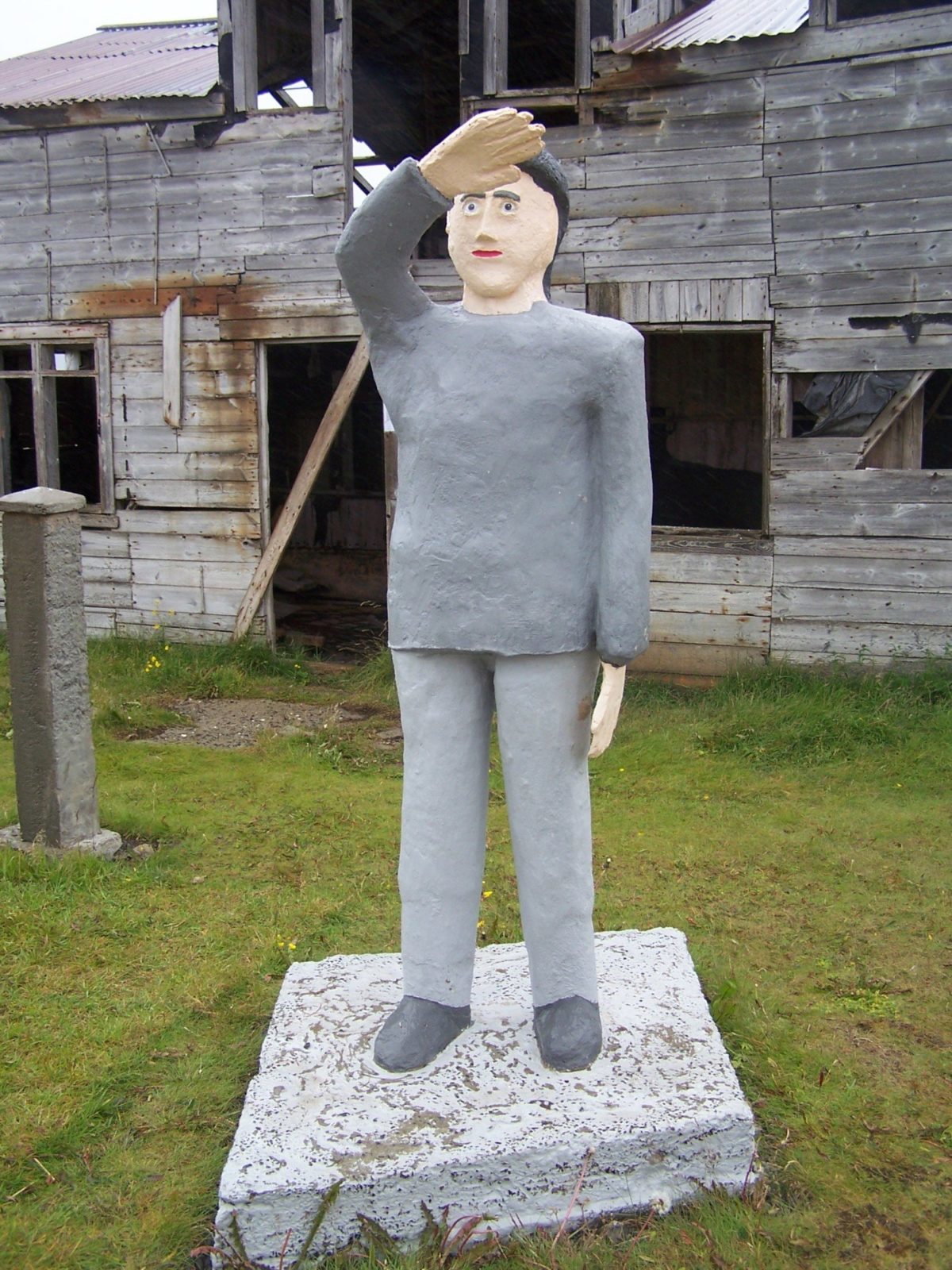 At the farm of Brautarholt a farmer and an artist called Samúel Jónsson (b. 1884-d. 1969) was living  alone and quietly working on his art when he had the time. One of his art creations was an altarpiece for the local church which was having its centenary. Samúel was fond of his church and seems to be deeply hurt when the local grandees rejected his altarpiece and decided to stick to the old one. Samúel was not deterred and decided to build his own church centered around his altarpiece. And that he did. He built the church on his own from local material, i.e. from driftwood and concrete made from sand and gravel from the beach near his farm.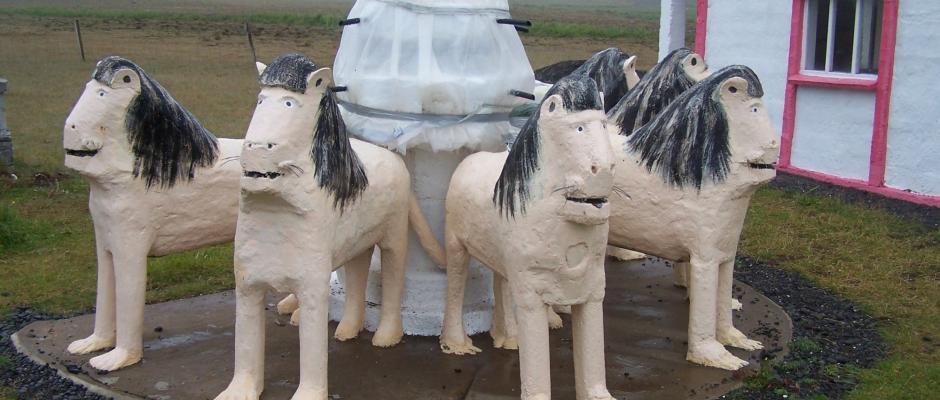 He ended up creating a replica of the of the famous The Patio de los Leones (Court of the Lions) in Spain, a statue of Leifur the Lucky, the Viking age adventurer and discoverer of America and a replica of an Indian temple along with statues of birds and seals. And his own house of course. Samúel is often called the artist with the heart of of a child and that seems fitting as his sculptures and buildings have a childlike quality to them. That makes the contrast between the pieces and the rather desolate landscape so striking.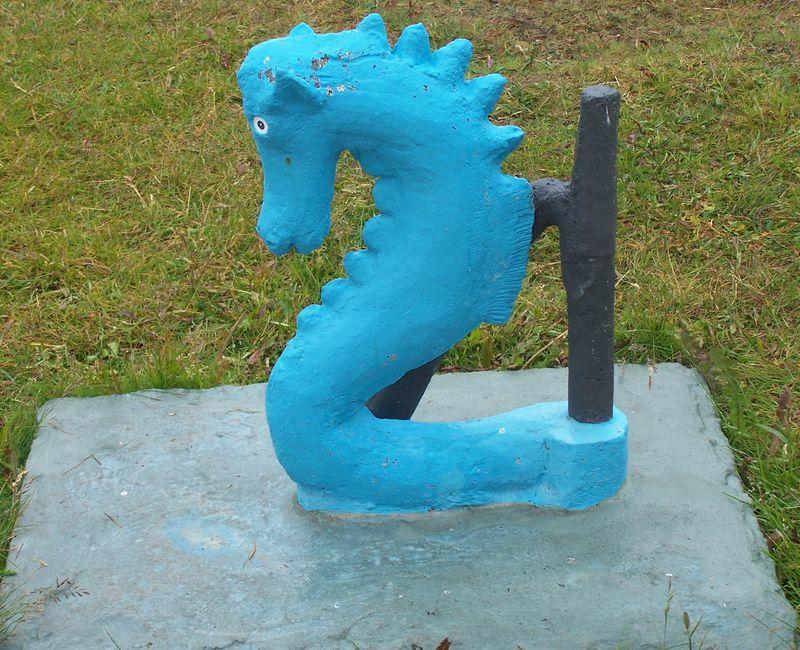 I visited Selárdalur ostensibly to see this otherworldly place with my family. As often happens it was rainy and foggy that day but somehow that just added to the strange atmosphere of the place. I had expected to find the whole thing rather amusing but somehow the occasion was rather somber. I could not help thinking about the hard work and loneliness involved in all of things.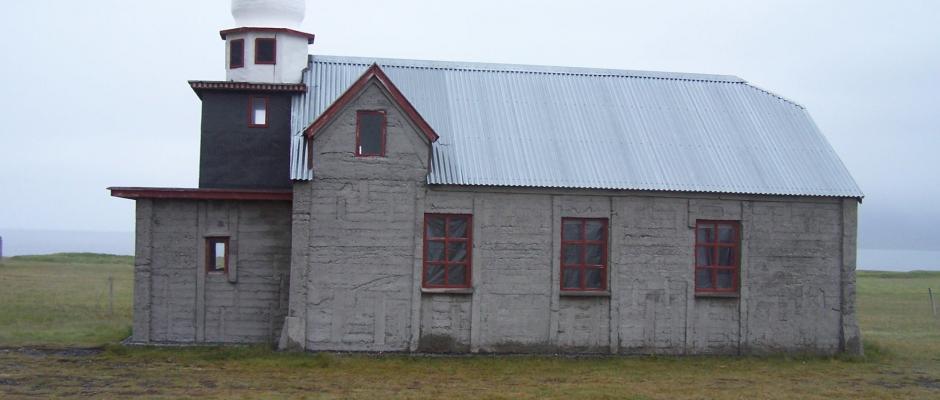 The harsh climate of the extreme north west has been hard on his masterpieces but there have been some attempts to renovate the pieces and the buildings. Let´s hope that they stand there for posterity.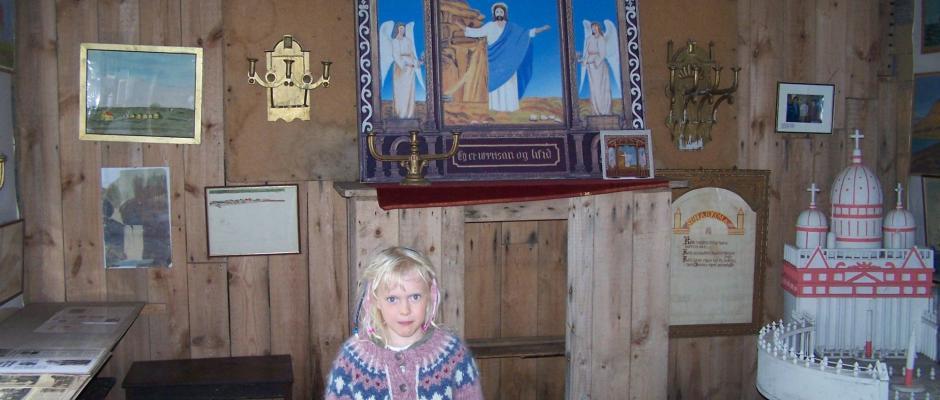 And please bear in mind that Samúel never left Iceland. So he never saw the original buildings he replicated. But perhaps this was his way to travel.
How to get there
Getting to  Selárdalur valley isn´t easy. Drive to the village of Bíldudalur and drive on road 619. As with many roads in the Westfjords it is a gravel road. Please be careful when driving in the Westfjords as the roads can be rough.
Written by Jón Heiðar Þorsteinsson
Related posts