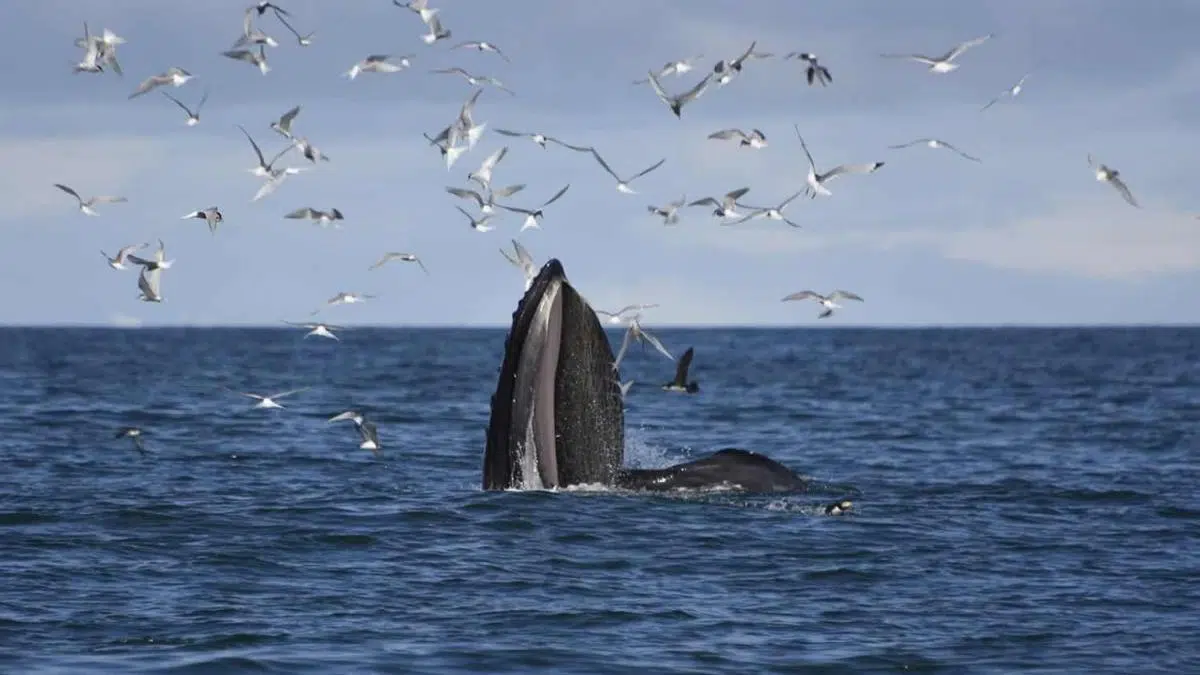 We at Stuck in Iceland have got a very clear feedback from our user community which is that people want us to help them to find the right tour and the right travel company.  This can be tough as there is a lot to choose from. One of the criteria you can use to choose the right travel company are the accolades it receives for social responsibility and positive impact. The well established Icelandic whale watching company Elding just received the new Model Company of Responsible Tourism award. They also offer Stuck in Iceland readers a special Icelandic whale watching offer.
Whale Watching Offer in Iceland for Stuck in Iceland readers
Head to Elding´s website – www.elding.is choose any tour and when you are in the booking process type in promo code ´Stuckiniceland´ and you will receive 10% discount off the tour. If you do this you help to support this magazine. This offer valid until 31st of May 2019. If you book this tour using the promo code you help to support this indie travel magazine.
Achieving balance at an Icelandic whale watching company
When the prize was given, it was remarked that "Elding is an [inspiration] for other tourism companies to continuously provide improvements and balance between environmental, economic and social issues."  This made curious to hear more from this Icelandic whale watching company. Sveinn H. Guðmundsson is the Environmental and Quality manager for Elding and he was kind enough to take time for an interview.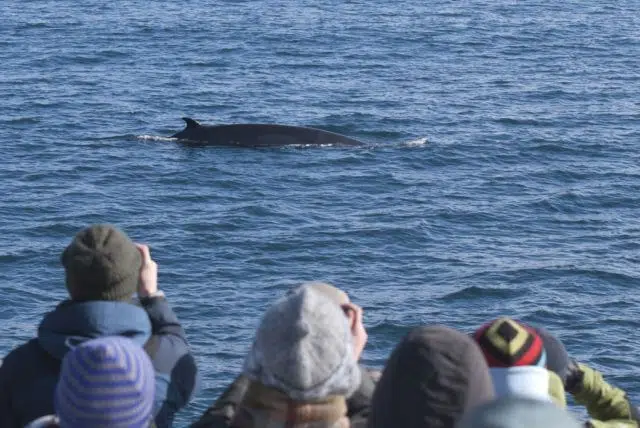 Hello Sveinn and congratulations on the award, can you please tell us what focus you have on social issues and the environment in your operations?
Hello and thank you!
Well 🙂 Elding has been using environmental management tool from 2007 when we joined Earth Check (then Green Globe). The tool gives us great guidelines in our environmental work, sustainability and social responsibility. We recycle all waste that comes from our operation by offering recycling bins on all our premises. Waste, especially plastic, is reduced or eliminated by monitoring our purchasing carefully
Monitoring and reducing CO2 emissions
We also monitor our CO2 emission and take action to reduce our emissions. We have managed to reduce our total emissions between years now for the past few years and are very happy about that. Elding is also a founding member of the Icelandic Wetland Foundation (Votlendissjóðurinn). We think it's a great way to carbon offset a part of our operation.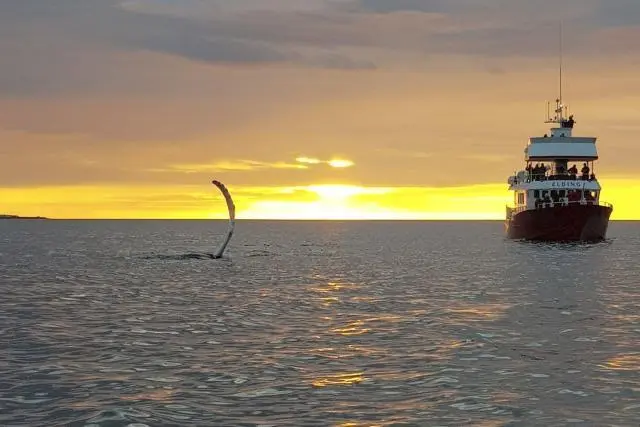 Standing up to whaling
In our social responsibility work we do the things that are close to our heart. We have helped the fight against whaling for years by supporting IFAW (International Foundation of Animal Welfare), being a founding member of Ice Whale (Icelandic Whale Watching Association) and conducted a research on marine wildlife in the bay of Faxaflói since 2007. This research gives us great understanding of the whales and is also an effective tool against whaling.
Supporting Reykjavik Pride
Elding supports many local events and festivals. We for example support Reykjavík Pride every year with a Queer Cruise during the pride weekend (it's the most fun one can have on a boat!)
I could go on and on but I think these few examples gives a bit of an insight!
What is your favorite tour by Elding and why?
As you mentioned Elding has teamed up with other local partners like ATV companies, horse back riding, day tours etc, but Elding operates activities on sea. My personal favourite Elding tour would have to be our whale watching! I never get bored of sailing out, looking at the beautiful scenery around me with the city in the back, mount Esja and Akrafjall on one side, Snæfellsjökull glacier in a distance and Reykjanes peninsula on the other side. Sometimes I even feel that the whales are just an extra but the excitement is always there when we see them! They make you somehow feel so small when they come up to the water surface and suddenly you feel like you know so little about what hides underneath the water surface!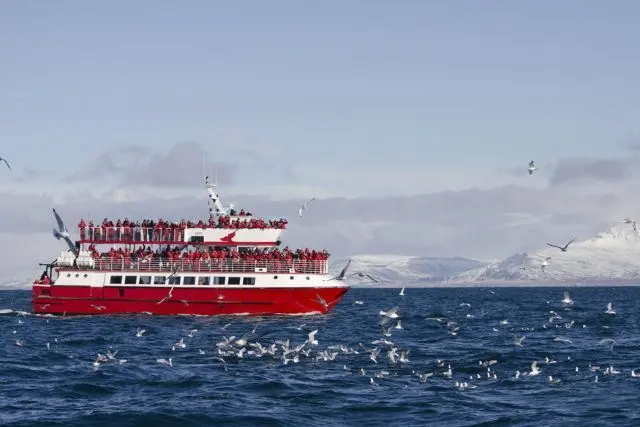 Do you have favorite places or activities in Iceland apart the tours Elding offers? Could you share those with my readers?
My all time favourite places are actually two but I can't choose between the south coast and Breiðafjörður. Everytime I drive the South coast I can't believe how insanely beautiful it is. The mountains, waterfalls, black sand beaches and even the glacier lagoon. The islands on Breiðafjörður are a big part of me as well. I spent my summers there as a kid collecting eggs, eiderdown, hunting seabirds and fishing. It was like going back 100 years in time.
I always ask this question, what advice would you give to people that are visiting Iceland for the first time?
I always give the same advise so I hope it's not becoming boring. My advice is to do your research! Read about the places you will visit. Familiarise yourself with what to do and what you should avoid doing. Find responsible and preferably local hosts or tour activity operator and remember to enjoy!
Great advice from somebody that works for a model Icelandic whale watching company, thank you! 
[amazon_link asins='0789489902,155407200X,1596437316,147293069X,1790404266′ template='ProductCarousel' store='stuckinicelan-20′ marketplace='US' link_id='e7cd2e63-03dd-11e9-a9b6-c3561ca899d3′]
Related posts
Subscribe
* You will receive the latest news and updates on your favorite celebrities!