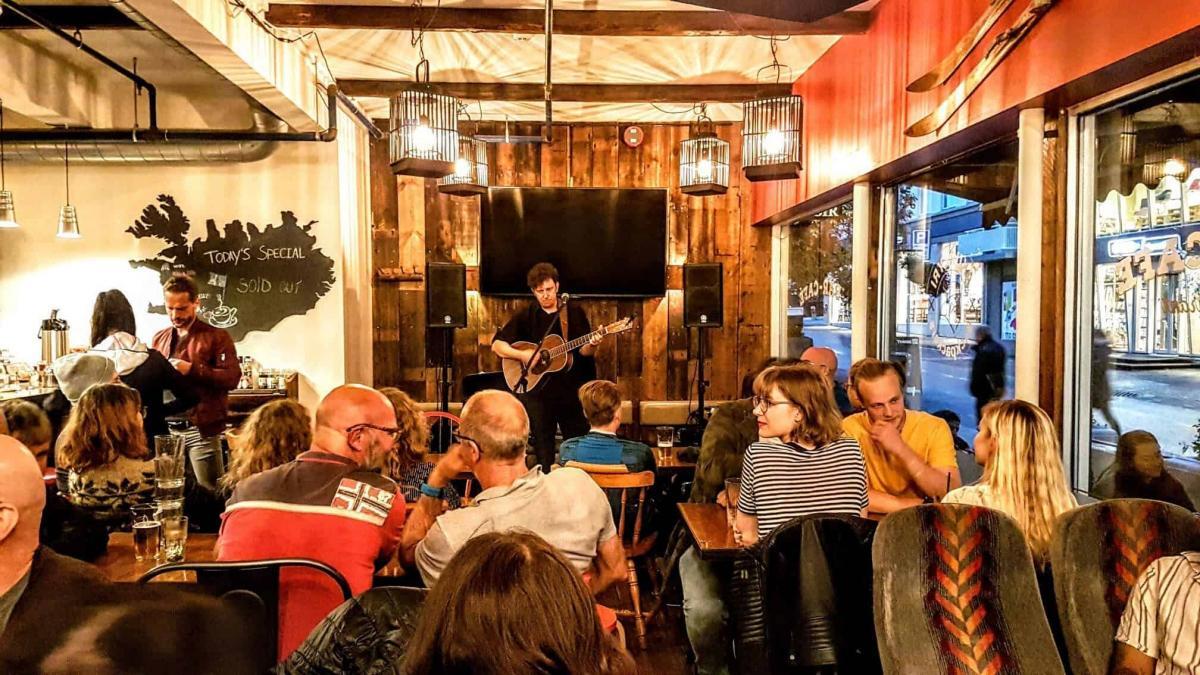 The Australian musician Ben Salter is one of many artists that have visited Iceland recently. I got a press release from his publicist recently and while I get loads of these I decided to give Ben´s music a change on Spotify. I was pleasantly surprised. His songs are melodic and have a soft polished aura to them while having an undertone of deep feeling. Ben played in Ísafjörður in the Westfjords, Akureyri and Siglufjörður in the north of Iceland, Bakkagerdi and Breiðdalsvík in the East of Iceland and in Reykjavik. After listening to his music I regretted to not attending Ben´s concerts here in Iceland.
The next best thing is to interview Ben about his experience of visiting Iceland and performing here.
[amazon_link asins='B07544J7WZ,B01G7O50HK,B074RBGBX8,B00DNO7WGU,B07DJ6QX1J' template='ProductCarousel' store='stuckinicelan-20′ marketplace='US' link_id='8351a02f-a317-11e8-bdc3-9d7f9b60c3dd']
Can you please give us and our readers a little background information about yourself?
Hello my name is Ben Salter. I am 41 years old and I live in Tasmania, Australia. Ihave been playing music for about twenty years and pretty much full time for the last ten years. Mainly I just perform solo but I do I play in a lot of different bands and styles.  I like reading, short walks on the beach, video games, cats, dogs, sheep, seagulls, pylsur and punishing myself with ridiculous touring schedules.
I can imagine that there are vast differences between Iceland and your home country of Australia. Was something here in Iceland that struck you as strange or surprising?
I was quite surprised by the amount of elves, there are hardly any in Australia. Although we have more bunyips. The ubiquitous geothermal power and hot water never ceases to astound me. We went to Reykholar on this trip which was just delightful, like another planet. I also love the close connection to recent history that the Icelandic people have – we went to the Settlement Museum in Borgarnes and it was most illuminating. Egill Skallagrimsson could be an honorary Australian, with all that drinking and fighting.
I understand you are doing a world tour, can you tell me where you have been so far and how Iceland compares to the other countries you have been to?
Let me see, we started (my partner Jacqueline and I, that is) in Japan, for two weeks, in the middle of summer, which was somewhat brutal. But I love Japan dearly, it haunts my dreams! We did nine shows there and then flew to London where we did around 7 shows in England and Scotland. Then we went to France and played three shows in Brittany (where Asterix is from) including the wonderful Binic Festival, and then we went to Parc Asterix, and I went on three rollercoasters, which is three more rollercoasters than I have ever been on before. Then we flew to Reykjavik at the start of August. It was my third trip to Iceland. Iceland was probably the most expensive place we had been to at that point, although now we are in Norway so that record has been smashed. 
 Did you experience a place that you were particularly fond of here in Iceland
Iceland is a truly magical place. I had previously only been to Skagastrond near Blonduos in the North, and the Westfjords, but this time we did a circuit of the whole island. The east coast was amazing. We did the most successful show of the tour so far in a place called Borgafjordur Eystri, at Fjardaborg. Some wonderful people who were really into music and an incredible venue (with quite a good light show).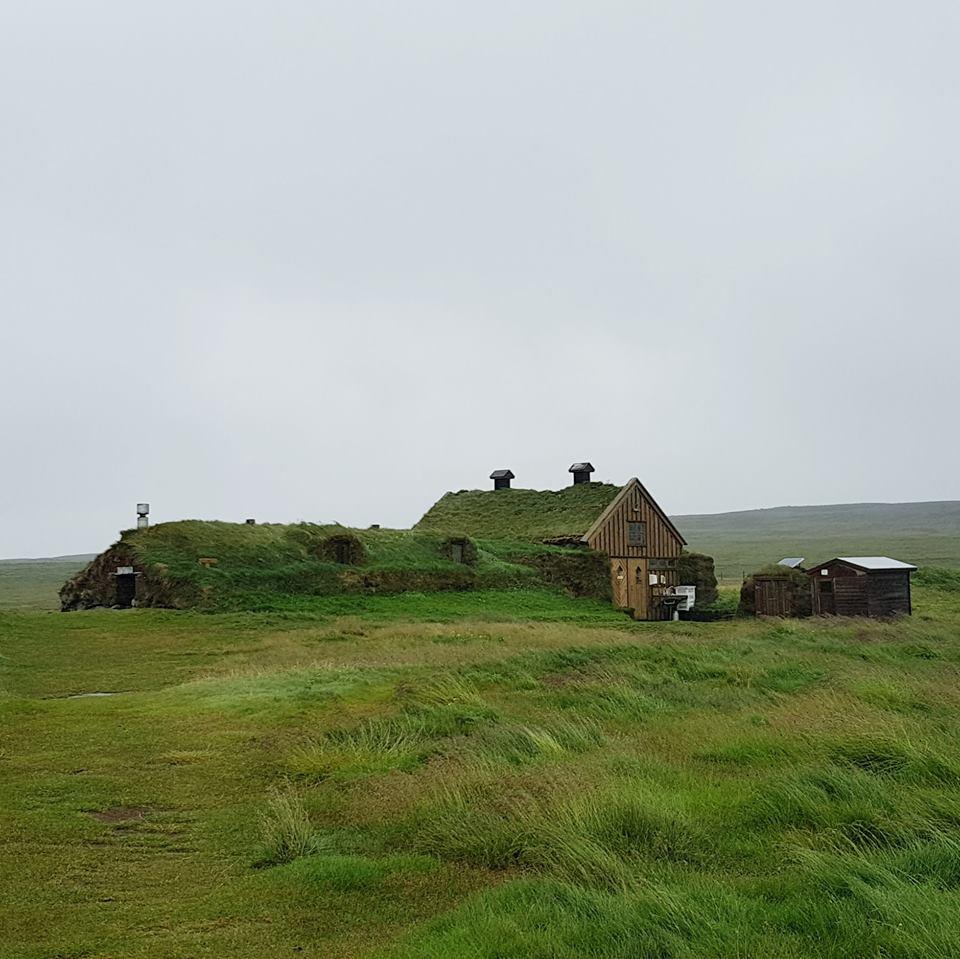 They tricked me into eating fermented shark and snorting Icelandic tobacco. Other highlights include me driving our Nissan Micra off the road and into a ditch (don't tell the hire car company), visiting a turf house in the middle of a blasted heath in the middle of nowhere (I half expected King Lear to wander in out of the rain and wind) and being blatantly price gouged for pancakes and coffee; seeing the seals swim in the amazing glacial lagoon on the east coast; and of course the endless spectacular mountains, fjords, and pylsur … unforgettable.
I really loved Siglufjordur, right up in the north. A beautiful town, and home to the Museum of Icelandic Folksong. I played a show in the church there, to about twenty people – it was a very special gig. We just had a wonderful time, thanks mainly to our charming host (and talented performer in his own right) Ejyolfur Eyjolfsson aka Eyvi, who also runs the Folksong museum.
What advice would you give to someone visiting Iceland for the first time?
I would recommend to anyone visiting Iceland for the first time – get out of Reykjavik, go and spend your money in the north, the west, the east – get out and see the whole country, rather than just the tourist traps. There is a breathtaking vista or hot pylsur lurking around every fjord.
Related posts
Subscribe
* You will receive the latest news and updates on your favorite celebrities!