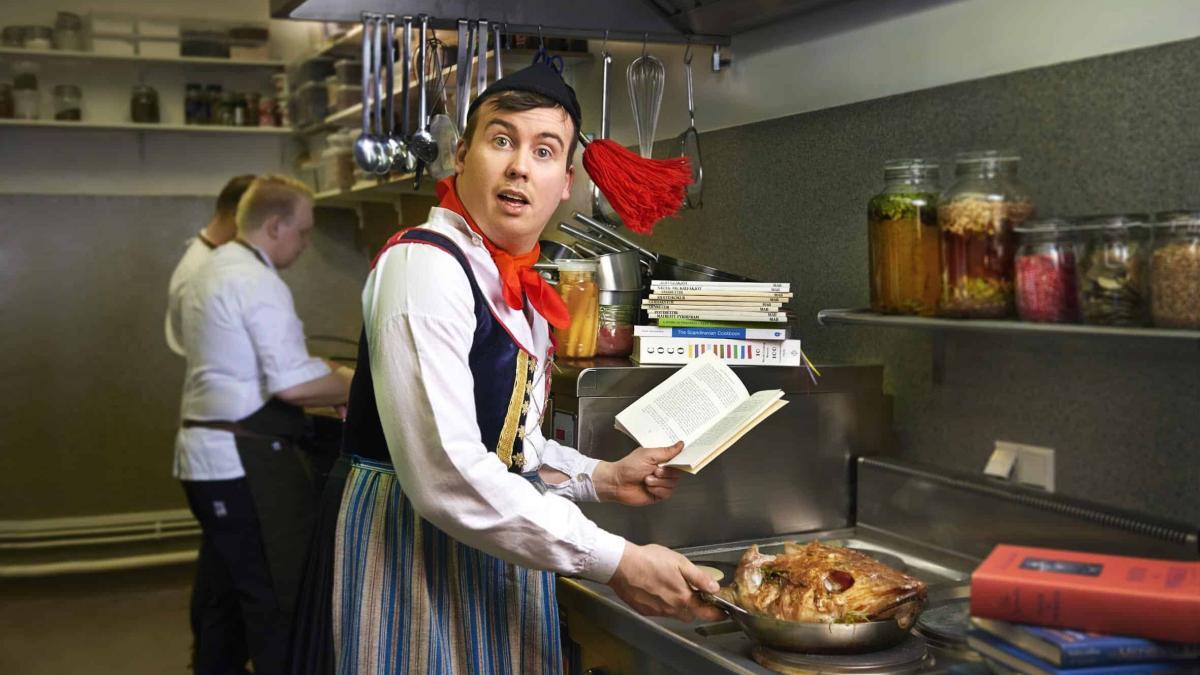 There is no lack of restaurants in Reykjavik but you are much more likely to see a burger joint or an Italian restaurant than an ´Icelandic´restaurant. This has always been perplexing to me, when I travel abroad I always do my best to sample the local cuisine. After all, few things shock a guy who is brought up in a relatively poor Icelandic home in the seventies and the eighties. There was a lot of hardened fish, slátur (an Icelandic version of haggis – or was it the other way a around?), scorched sheep´s heads or sheep legs, whale meat and fish or lamb liver. I could not hardly ever eat the fermented stuff (sorry mom). But the point is that we Icelanders need to do more in offering people who travel here more of our cuisine.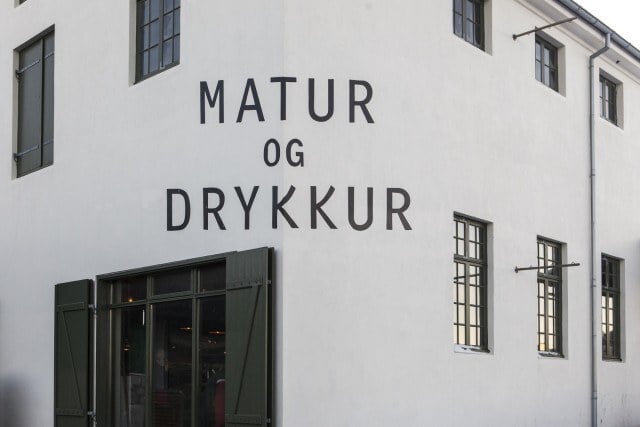 And no, Icelandic cuisine isn´t just about fermenting the crap out of every sheep testicle or shark. We do have some really nice seafood, vegetables, berries and yes the lamb is great!  There is obviously no one phrase you can use to describe the taste of Icelandic cuisine, but what comes to mind is sea-salt like the dried fish, earthy and fat like the lamb or savory with a hint of sweetness like the Icelandic pancakes or  sour like Skyr or whey. Perhaps, the word "rustic" is not too inaccurate when describing Icelandic food and ingredients. The flavors and smells can be sharp and sometimes difficult for the uninitiated.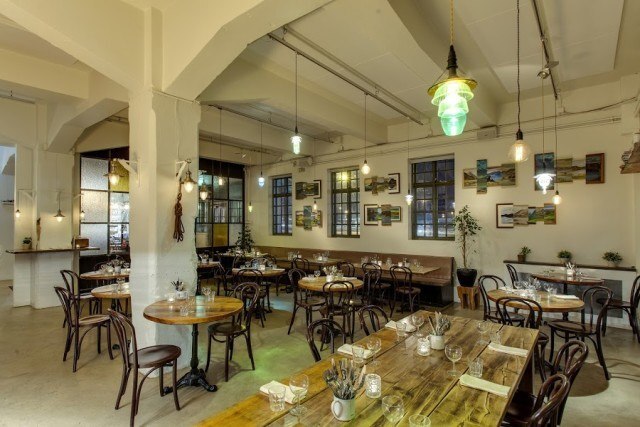 Anyway, you are craving some fine dining while discovering uniquely Icelandic flavors the choice is limited. Fortunately, there is now a relatively new a place called  Matur og Drykkur (Food and Drink) that offers fantastic, and I daresay, adventurous Icelandic themed food. It is located in the increasingly more trendy Grandi area, close to the ice cream shop Valdís and shares a building with the Saga Museum. Interestingly enough, the building used to be a salt fish factory and the restaurant has a wall sized photo from 1929 where weary looking women workers look at the camera and do not look altogether pleased being photographed.
The Matur og Drykkur web site proclaims that "We take the good old traditional recipes and the best Icelandic ingredients to create fun and tasty food" and it can be safely be said they manage that perfectly. The food is based on old recipes and traditions from Icelandic housewives of yore.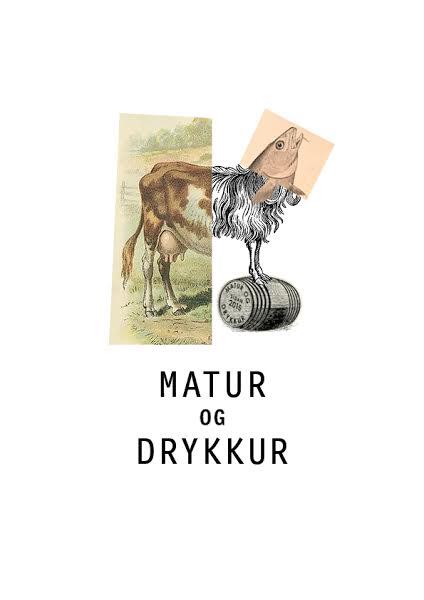 My wife took me out to dinner (thanks, wife!) there on a Saturday night and it was quite an experience and great fun. We went for the seafood menu which included no less than eight wonderful dishes. We opted for getting accompanying drinks which all suited the dishes extremely well.
The eight course meal on the seafood menu included dried sea chips with fermented seaweed, smoked arctic char, sweet and sour herring with rye bread, salt fish croquettes, Icelandic bluefin tuna. For desert we had skyr with whey sorbet and blueberries followed by traditional Icelandic crullers (or "Kleina") with lovely whey cream.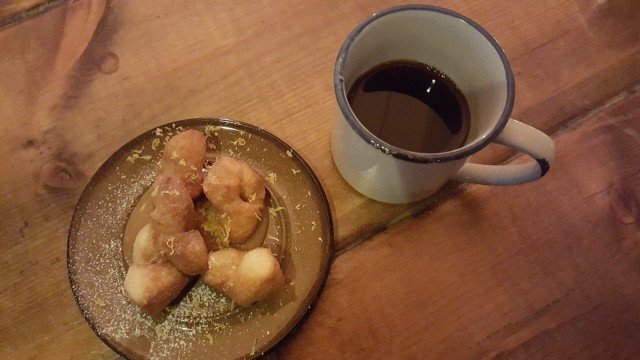 The main course and star of the show was a huge cod head. Yes. You read that correctly.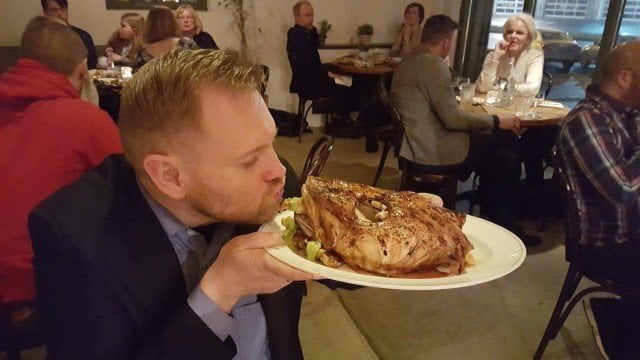 The cod head which was both hideously ugly (as you can see, for clarification the cod is on the right) and incredibly tasty. To get to the succulent fish underneath the eyes and at the back of the head you had to dig deep and really demolish that thing. To top things up the chef had deep fried the cheeks. Those were incredibly tasty!
On a side note, some other people at the restaurant had clearly gone for the ´Thorri´menu which included a scorched sheep head. Of course that thing was scorched right on the counter with a large blowtorch (!). ´Thorri´refers to the season from mid January to mid February and it celebrated with ´feasting´ of traditional Icelandic ´food´which typically is all the fermented stuff I never could eat.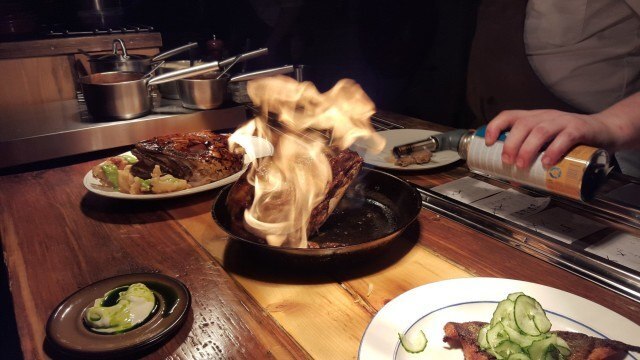 So yes, convince your significant other to take your for an evening at Matur og Drykkur. It could be a good idea to stop at Slippbarinn and have a cocktail as an appetizer. I asked the guy there to surprise me since I know nothing of cocktails and he did and very pleasantly so. After being at Matur and Drykkur we went to Skúli Craft Bar to meet good friends. It was a lovely evening.
P.S. Remember that at Matur and Drykkur animal or fish heads are optional!
Related posts
Subscribe
* You will receive the latest news and updates on your favorite celebrities!