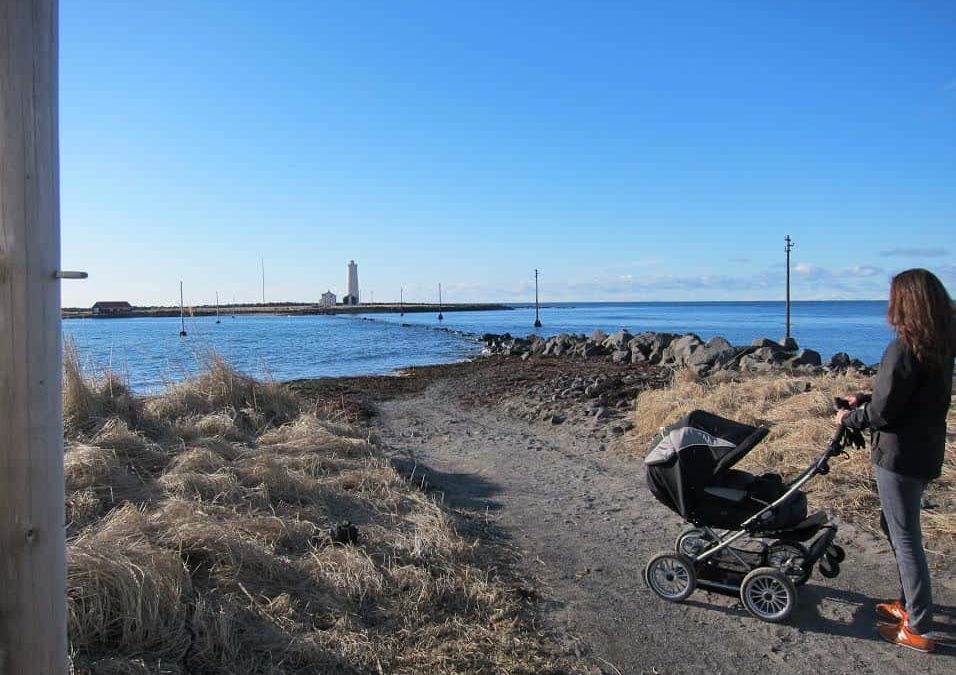 Are you looking for places and activities for children in Iceland? There is a noticeable lack of hint and tips for those who are traveling with children to Iceland. Palli and Silje are an exception. These seasoned travelers have a couple of kids. We were impressed with their site, Kids in Reykjavik where they have great tips for families who are on holiday here in Iceland. They were kind enough to agree to short interview.
As parents of young children what is the main advice that you would give about family friendly travel to Iceland ?
Everyone who has visited our site must think we're obsessed by non-itchy wool, which is perfectly right. Bring clothes which keep the child warm and dry. Think layers. Never use cotton as a base layer, especially during winter. First non-itchy wool, like merino, followed by fleece or preferably thicker wool and finish off with a good wind and waterproof snowsuit or bunting. Warm and waterproof shoes are a necessity. Wool during summer is a sensible thing in Iceland as well as a beanie, scarf and gloves. Second – try Icelandic fish. If your kids don't like fish at home, use the Icelandic holiday to introduce them to plokkfiskur, sushi, fiskibollur and just plain fried salmon. If your kids have passed the toddler period, involve them in history and natural science. Vikings AND volcanos – how cool is that?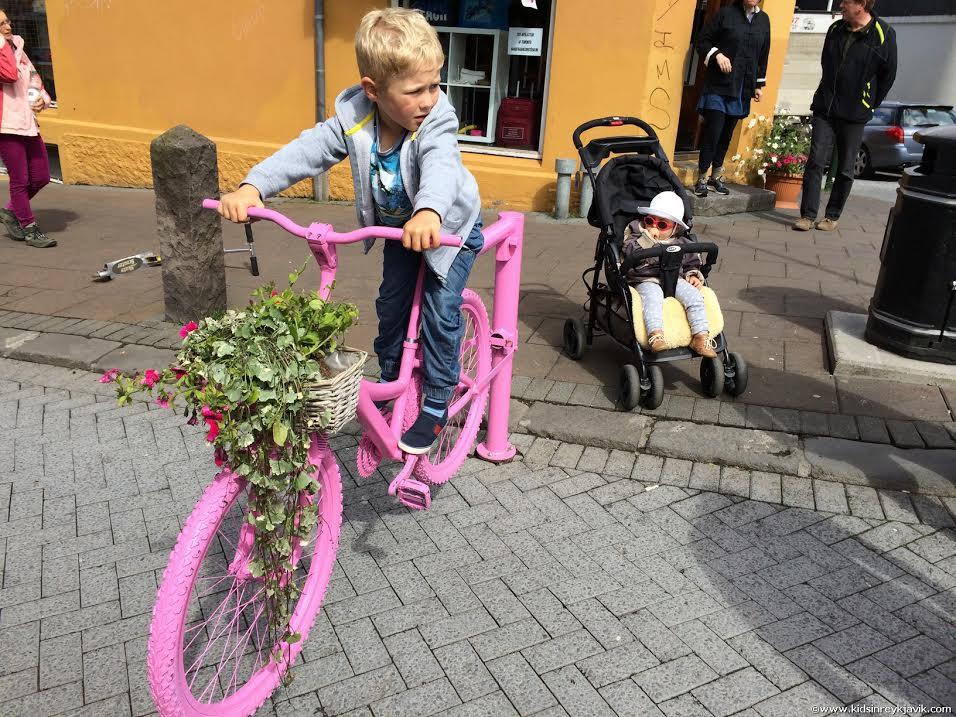 What are the best places and activities for Children in Iceland?
We love Reykjavik's museums and cafés, like The National Museum and Víkin Maritime Museum. Sandholt bakery and Kaffitar at Eymundsson bookstore on Skolavörðustígur come highly recommended. The bookstore is a perfect hang out for families who like books in combination with the Icelandic doughnut, kleina. It adorable that every little town on Iceland has a swimming pool. Holiday in Iceland means daily dips.
Flatey in Breiðafjörður is a pearl of an island and getting there by ferry is fun. Smaller hikes can be made, for instance up to Esja or Helgafell (both just outside Reykjavik) and in the area around Skaftafell. Our favourite stroll in Reykjavík is to the lighthouse Grotta and back to town via Reykjavik west. Bring a pram for that one. And yes, ice cream is good in Iceland, all year round. We usually add a coffee break at Reykjavík Roasters afterwards.
Anything you would like to add about traveling with children in Iceland?
Safety is always an issue when travelling with kids or toddlers. Iceland is safe and clean. Tap water, local foods and environment present no health hazard and you can take in the beautiful landscape without worrying too much about the little ones. However, respect the Icelandic nature and its mood swings. This means no hikes in bad weather, no driving outside the roads and keep in mind that ocean and river currents can be strong and treacherous. Whatever you do, do not walk on or along glaciers without guides and the right equipment. Icelandic roads tend to be narrow and windy.  Hint:  Soft moves is the for gravel roads.
More places and activities for children in Iceland
Related posts
Subscribe
* You will receive the latest news and updates on your favorite celebrities!