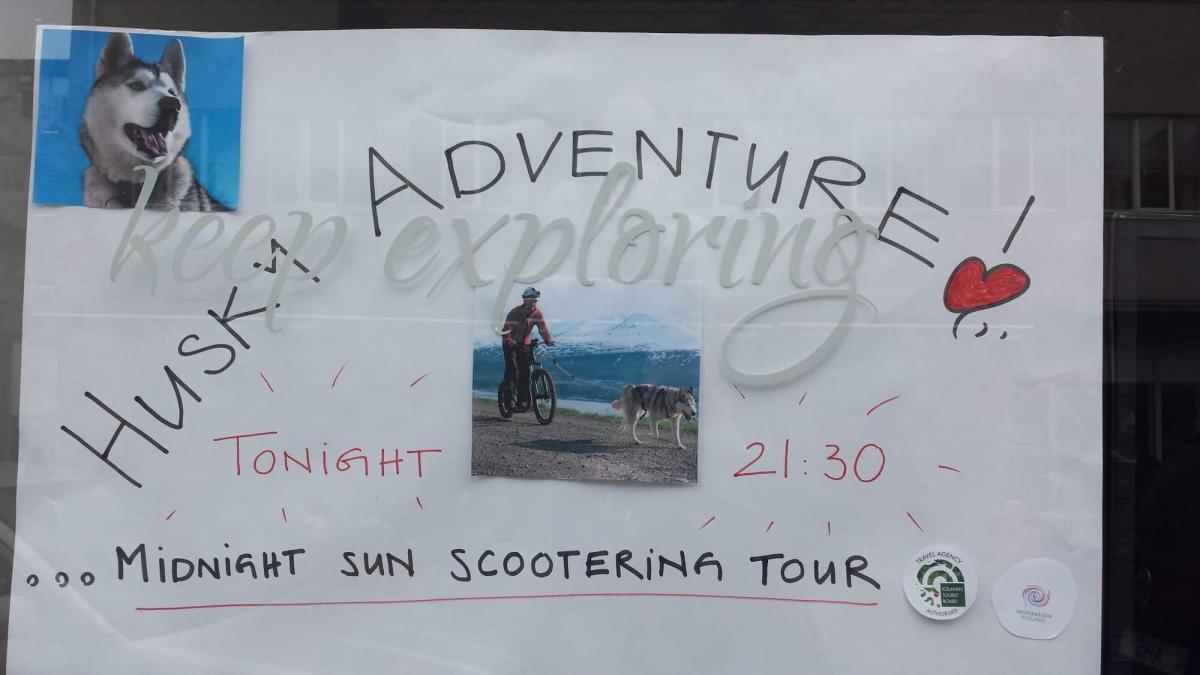 As noted here before Iceland is enjoying something of a tourism boom. Some simply call it a gold rush. Regardless of what you call it people here are experimenting with different ways of entertaining tourists.
I came across this advertisement in downtown Akureyri the other day. And later that same day my wife drove past a gentleman picking himself up from the sidewalks with his bike lying on the ground with four huskies attached. Enough said for the potential perils of getting on a bike towed by four strong dogs. Not for the feint of heart I suppose 🙂
Would you be interested in trying this out? Let us know in the comments below.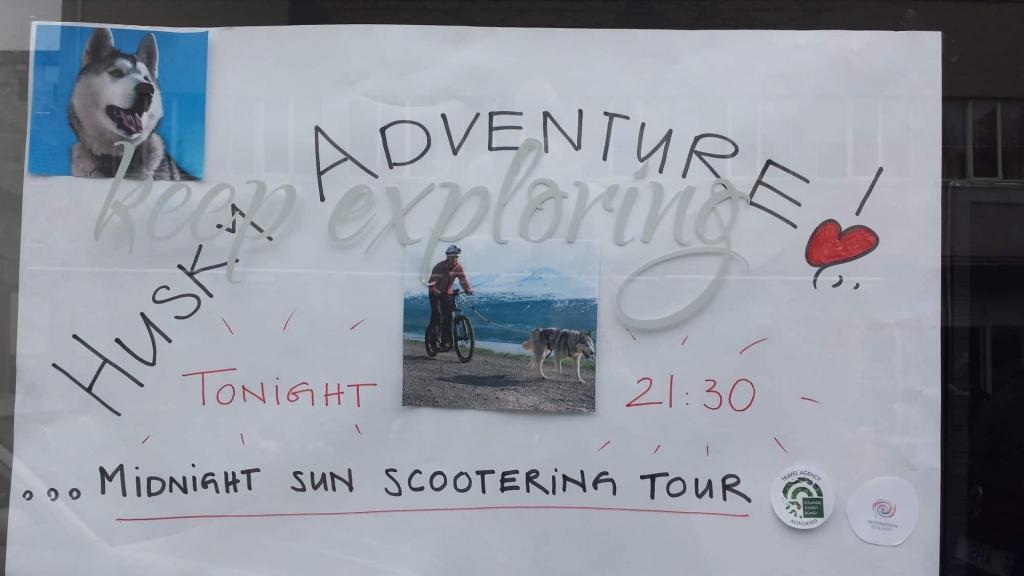 Ready for a Road Trip in Iceland?
Support this blog by getting a great deal on renting a car from Budget.
Related posts
Subscribe
* You will receive the latest news and updates on your favorite celebrities!